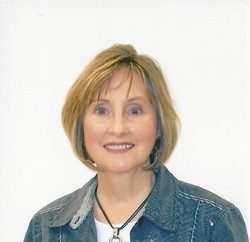 ​
​Welcome to my website. I'm so glad to have the opportunity​ to show you my work
and hope you enjoy it. Please visit my contact page if you have any questions for me.

​Thanks for visiting!


​
---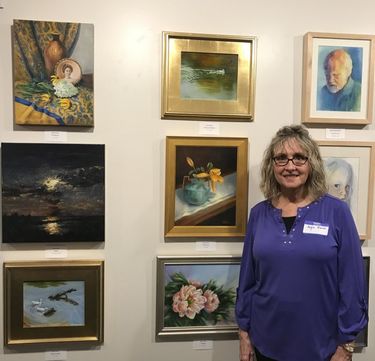 The OA Gallery Opening Reception on Nov 3 for the Many- MINI Extravaganza was a big success. Local artists and artists around the country exhibited over 300 mini- sized paintings, making it the biggest show of small works in the Midwest. The exhibit will run through January 6, 2018, so you don't want to miss it. OA Gallery is located at 101A W. Argonne Dr, Kirkwood, MO, Wed-Sat, noon to 5pm. Five of my paintings are shown here to my left. The painting in the upper left is Oh Mamma, and moving clockwise is Parting the Waters, Yellow Lily, Pink Peonies and Gathering Spot. Check out my Gallery page for a closer look.
---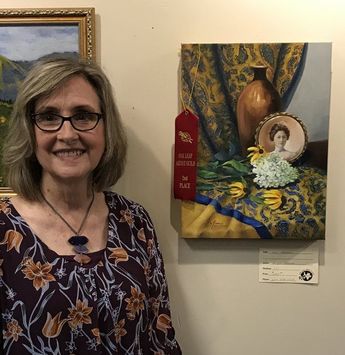 At the Oak Leaf Artist Guild 2017 fall show Oh Mamma received a second place award. Oh Mamma, which is an homage to motherhood, has a mini-portrait of my grandmother in her youth, circa 1905.
---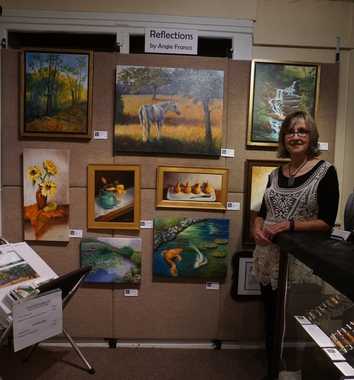 I was guest artist at Missouri Artists on Main (MAOM) Gallery in St. Charles from November, 2016 through January, 2017. Many thanks to all who visited the exhibit.

​







---